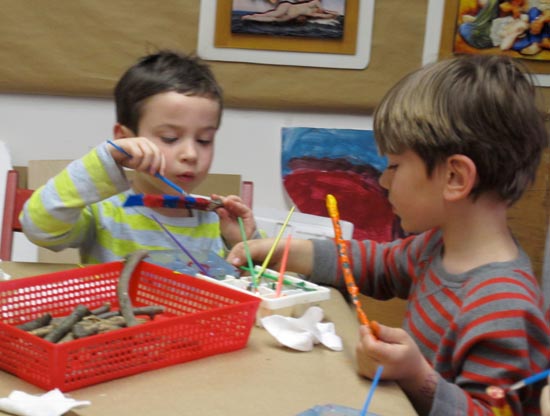 BERNETTE ART STUDIO
457 Third Street [between 6th & 7th Ave.]
718 768 4828
Small art classes for children ages five and up.
Classes follow the school calendar.
Five children to one class.
Classes meet on Tuesday and Wednesday 3:30 to 4:30.
Class fee is $25 per class paid one month in advance.
When the month has four weeks the fee is $100.
When the month has five weeks the fee is $ 125.
There is a $35 material fee paid once for the term paid the first month.
Basic mediums and skills will be explored thru varied Art materials.
Your child is invited to a trail class for $ 25.
If the child joins the class the fee will be added on to your first month.
Classes meet in the Art Studio/Gallery of BernetteRudolph, MFA.
Ms. Rudolph is an exhibiting artist and has been an Art teacher and Art Therapist for over forty years.